Short Musical Biography
Mark A. Stotzer
During the late nineties, Mark Stotzer began to establish himself as a trombone performer in northern California. During that time, Mark participated in numerous international music tours. Mr Stotzer's musical accomplishments began while he was attending Pacific Grove High School. While In High School Mark was selected 4 times to the MJF National All-Star Jazz Ensemble, played trombone 5 times in the Monterey County Jazz Honor Band, 4 times as the principal player, and appeared as a guest artist in 2001 with the CMEA/CCS Middle School/Junior High Honor Wind Ensemble.
While attending Cleveland State, Mark played the jazz chair and split lead trombone in the jazz ensemble, performed in the university orchestra, and was the featured trombone soloist with the IAJE/Ohio Intercollegiate All-Star All-State Jazz Ensemble. While attending CSU, Fresno Mark played lead trombone in the prestigious Jazz Band "A" for 5 semesters until he stepped down from that role. In his two complete years at Fresno State Mark appeared twice in the CIPJ Collegiate All-State Jazz Band, where he was a featured soloist both years.
Mark has toured Europe and Japan extensively, performing at the Umbria (Italy), Montreux (Switzerland), Vienne (France), and Vitoria (Spain) Jazz Festivals. And the Kutchan, Tomisato, and MJF in Noto Jazz Festivals of Japan.
Mark's experience includes work with jazz greats such as Clark Terry, Lennie Niehaus, Terrance Blanchard, George Bohanon, Wynton Marsalis, Roy Hargrove, Vincent Gardener, Randy Brecker, Terry Russel, Bruce Foreman, Gerald Wilson, Scott Steed, Jon Faddis, Dave Eshelman, Tee Carson, Vince Lateano, Bill Berry, Ross Tompkins, Dennis Wilson, Johnny Cappola, Bob Efford, Bill Holman, and Bill Watrous.
Mark's name appears on the trombone page of the world, and has had articles written about him in several publications. Mark also wrote an article that was published in the official Monterey Jazz Festival magazine.
Highlights of Mark's trombone studies are lessons with Terry Russel, George Bohanon, and Dave Gregoric.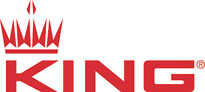 Mark plays King Trombones