JJ JOHNSON
~January 22, 1924-February 4, 2001~
"JJ Johnson was considered as much a revelation to trombone as Charlie Parker was to the Saxophone."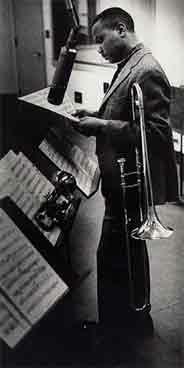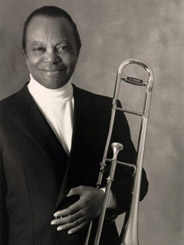 Simply put: JJ Johnson = Jazz Trombone
After fighting cancer, having nagging back problems, and being seriously ill for several months, JJ took his own life on Sunday, February 4th 2001.
After spending decades touring with numerous bands, JJ then spent several years in California, arranging and conducting film scores. 12 years ago JJ Johnson returned to his home, Indianapolis. By then he considerd himself retired, even though he would frequently take time to perform and major jazz festivals, such as Monterey.
JJ was a gentlemen, a musician, and a genius.
Thank You JJ,
We'll Miss You.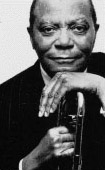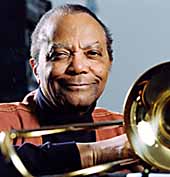 Some JJ Links:
Obituary in Indianapolis Star- Obituary in JJ's hometown paper.
JJ Johnson.org -Bookmark this site!!! Sometimes the server is down, but it is an awesome JJ Link!!
Online Trombone Journal Tribute to JJ:http://www.trombone.org/articles/library/jjtribute.asp
Thank You For Visiting